This article contains major
SPOILERS
about
upcoming
or recently released content. Continue at your own risk.
CONTINUE
You broke your little ships...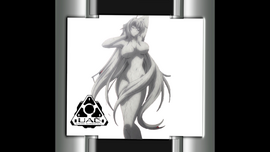 One of the UAC's Strange and unique artifacts the was discovered in the depths of Hell. It as said before a Terrible War that happened billions of years ago. Devils where once had beautiful human forms until a War between them and the Serpent King many Devils died out and what's left are hideous ones we known today as Demons , as of the statue reports say it was made by someone who was from another earth and believes this could be the Ruin princess Rias Gramory who was killed by the hands of the one they Called the Serpent King, but as of now the Sculpture remains a mystery.[citation needed]
Appearances
Edit
Community content is available under
CC-BY-SA
unless otherwise noted.